Apartment for rent in Bertrange (LU)
Description
Appartement avec 3 chambres à coucher à louer à Bertrange. L'appartement comprend une salle de bains, 1 WC séparé, 2 balcons, une cuisine et un séjour. L'appartement dispose d'une place de parking intérieure, un emplacement pour le lave-linge dans la buanderie commun et d'un compartiment de cave. Proche des centres commerciaux locaux, ainsi que d'une bonne connexion à la ville de Luxembourg.
Indoor
Basement
Entrance hall
Elevator
Laundry
Intercom
Energy class
Thermal insulation class
Map
Geolocation is approximate and does not reveal the exact address of the property
Schools, care, ...
Shops
Doctors
Hospital
Pharmacy
Nursery
Kindergarten
Primary school
Middle school
High school
Real estate ads that may interest you
Studio for rent
Luxembourg
980€
Apartment for rent
Contern
1,750€
Parking for rent
Sandweiler
75€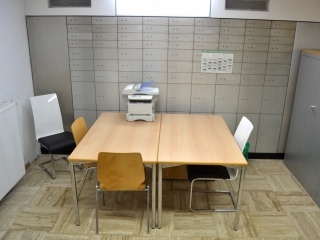 Office for rent
Remich
300€